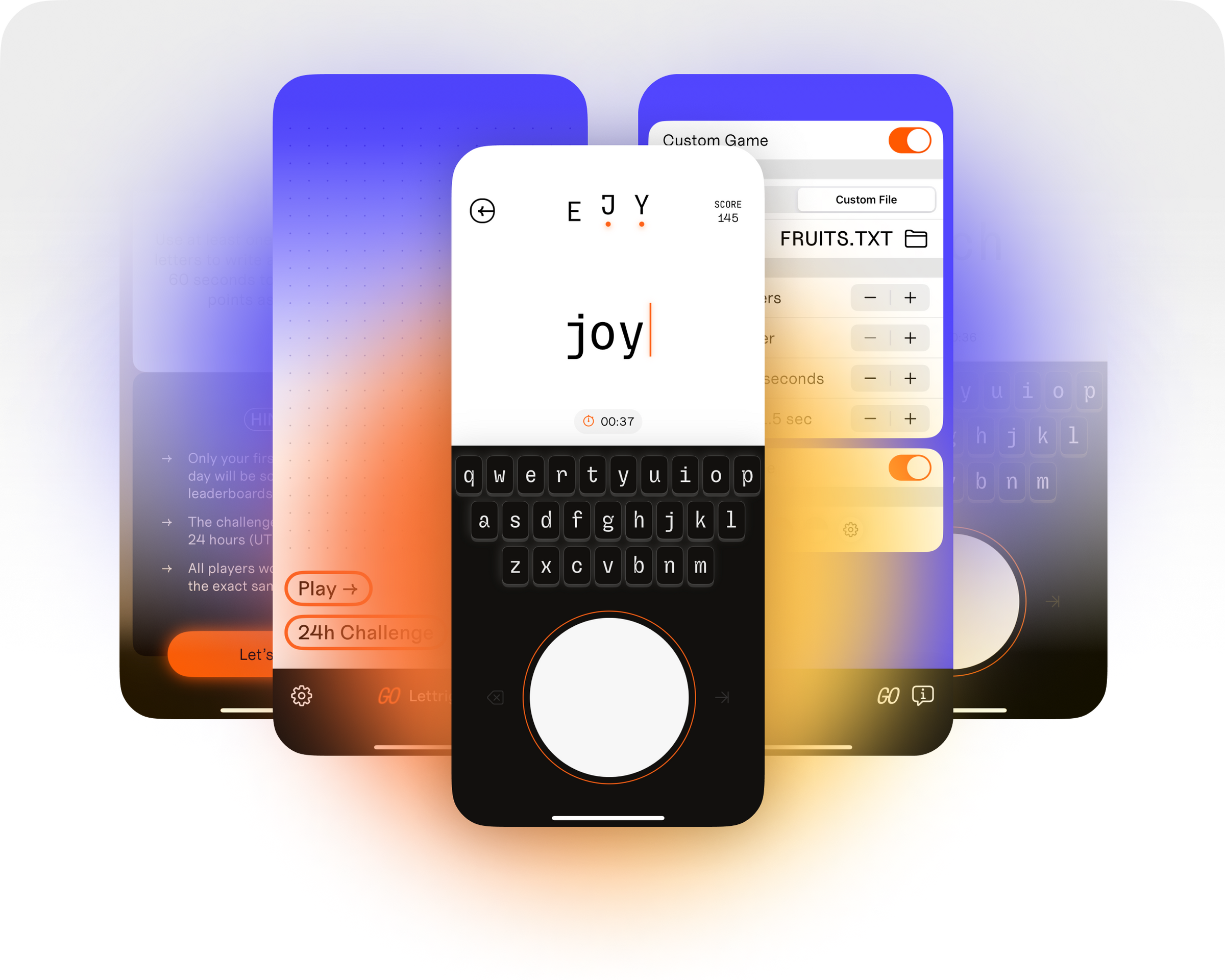 A fast-paced vocabulary game.
Download on the app store
---
Game features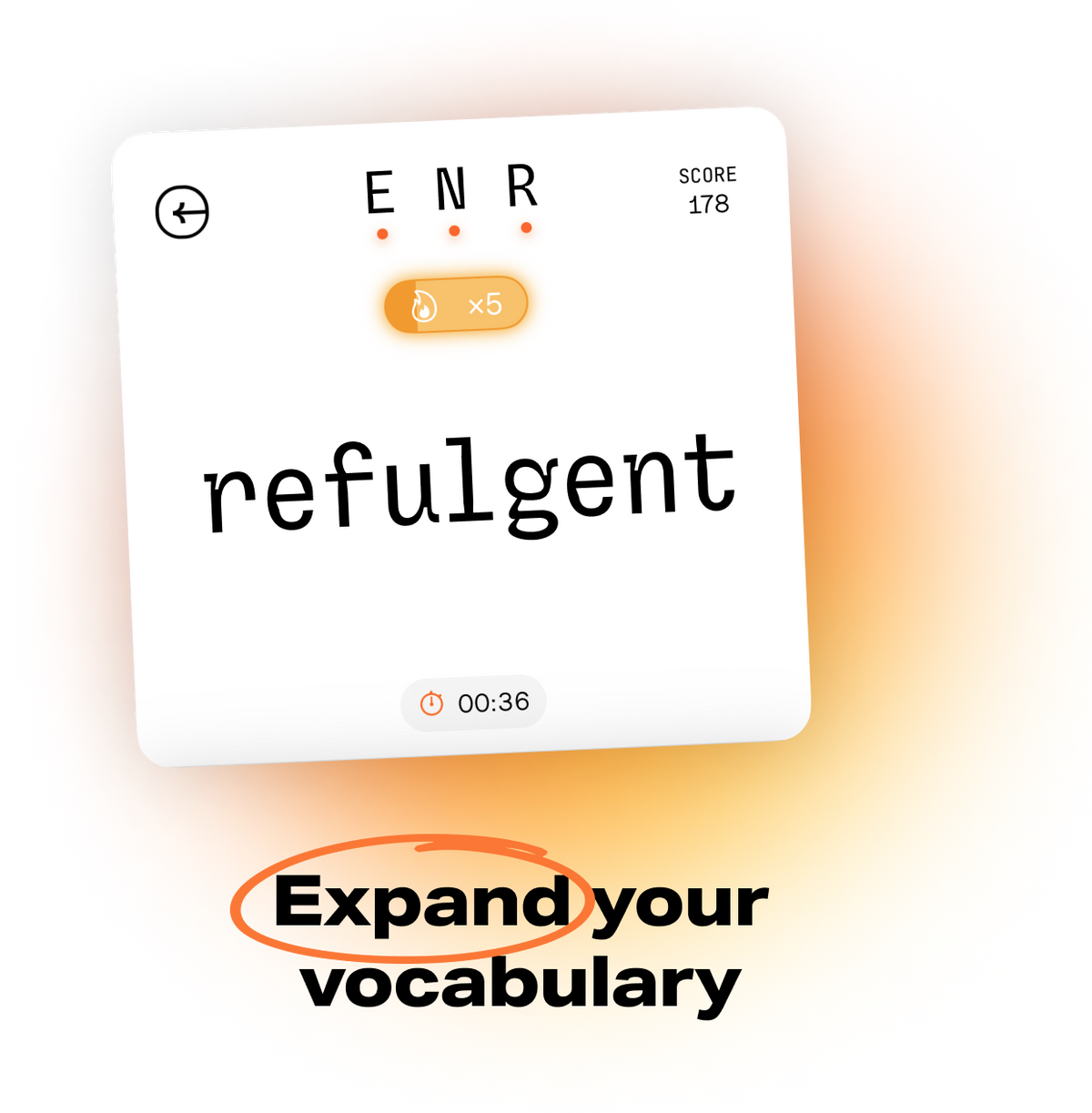 Endless Game
The heart and soul of lettrigo - how large is your vocabulary? Try to score as many points with the given letters as possible before the timer runs out. But pay attention: you can't use words twice and the letter combinations are getting harder and harder.
24H Challenge
Compete with everyone else on the Game Center Leaderboards! Every 24 hours a new challenge will come online. All players will get the exact same letters and 60 seconds each to score as many points as possible by creating unique words.
Custom Game
Design your own rules! Want to learn the capital cities of the world, or expand your knowledge of tropical fruits? Or you just want the base game to be a bit harder? Custom mode has you covered: Load your own word lists and tweak every setting to your liking.
Theming
Make lettrigo your own with wonderful colours. Select one of the beautiful hand-crafted themes that dynamically respond to dark and light modes, or design your own, completely unique color scheme.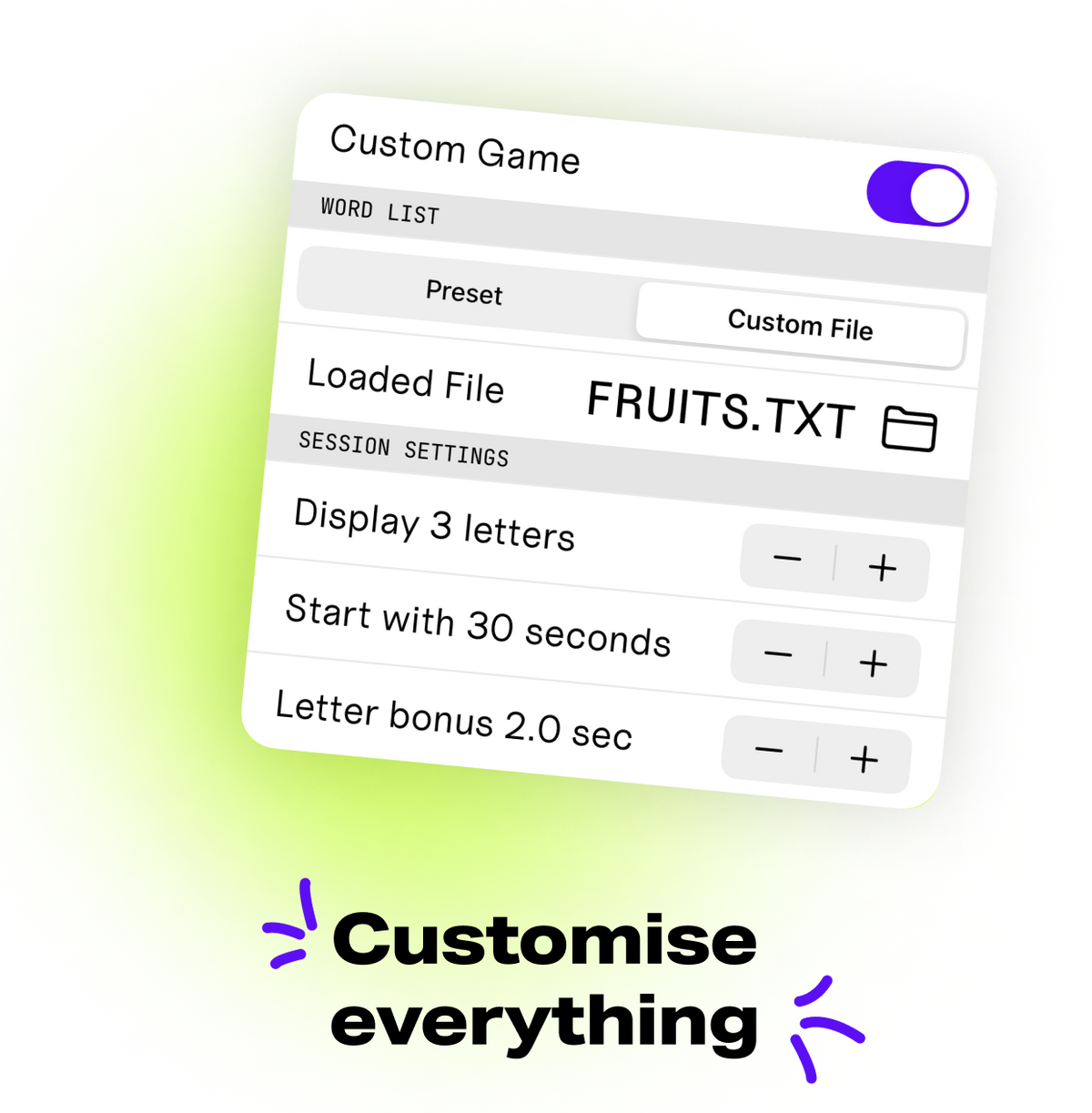 ---
Roadmap
Lettrigo is already a lot of fun – but some additional features are still under development. Below you will find some of the future plans.
Custom Game
Add keyboard support for languages such as Spanish, French and German and provide a selection of pre-made custom word lists.
Achievements
The Game Center integration will be expanded, so you can earn badges for completing challenges, gaining high-scorese and much more!
Sharing options
Wouldn't it be nice to be able to share the points of your last session or some all time statistics with your friends?